WORKSHOP IN PROGRES. Do not close this window or the presentation will stop.
How to know when is the right time to build your website/ funnel
—Ready to create your simple, soul-aligned marketing system?
Apply for your free evaluation call now to identify your best next steps in building your strategic, aligned marketing system.
Hurry up and save one of the
limited spots
this week!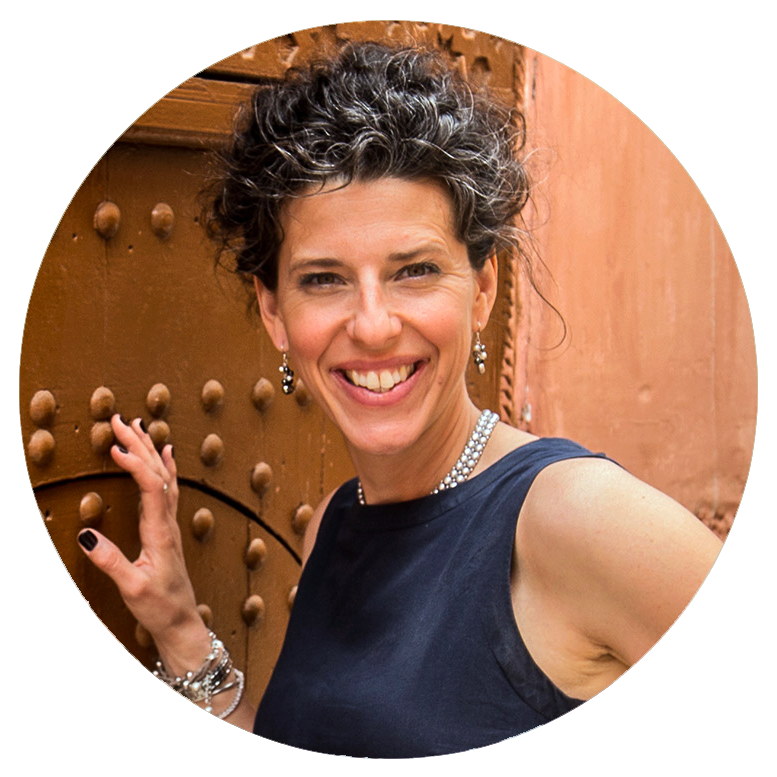 "Oana has been the backbone of my company and success since the very beginning!"
"I call Oana my Tech Goddess. She's been the backbone of my company and success since the very beginning! She's absolutely brilliant with branding & digital marketing strategy and a great partner to brainstorm with. In addition, she does the back-end tech stuff and can operate independently, and was extremely patient in guiding me as a less experienced digital entrepreneur. ❤️
She has a fabulous eye for beautiful designs and creates high-class landing pages, funnels, and graphic elements that match my style perfectly. She makes things much simpler and highly efficient as she acts as a "one-stop-shop". I could not recommend her enough.
Working with Oana is working with a person who is as dedicated to your business success as you are. It's a priceless addition to your team!" 💎
Catherine Leduc, Career Coach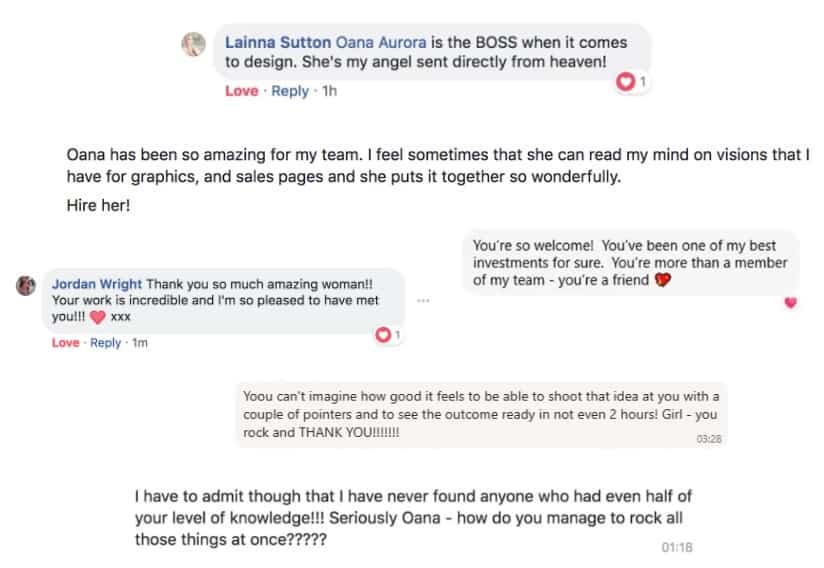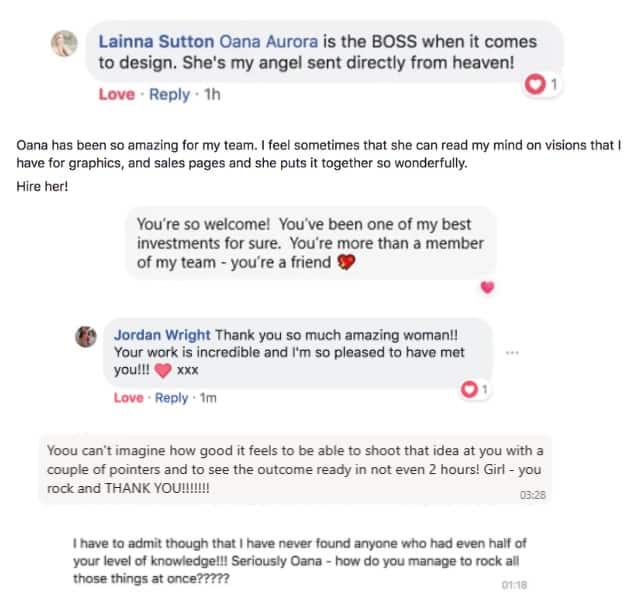 Create an online
presence that makes you feel proud to be seen
a soul-aligned marketing system
that magnetically attracts your ideal clients
so that you can make consistent money
with less work
Fill out the form and we'll discuss what working together could look like.
This is for you if NOW is the time to bring your brand to the next level.